To the whole world, mom and day are two different souls who put in all the hard work and spend hours and days in order to bring happiness in their family. They selflessly keep their happiness before everything else. And no doubt, it is true. However, we've seen our parents doing a lot more than that. They have sacrificed their nights in order to put us to a sound sleep, they have sacrificed their weekend trips and seasonal vacations because of our regular on-going education. We have seen them paying the dues and cutting down on their expenses just to keep our lives moving. We've seen a whole lot of different picture which the world hasn't seen staying outside these walls. They have missed their anniversaries, birthdays and god knows what. Like a single soul, these both have shower a world of happiness in our lives and have found their happiness in our smiles.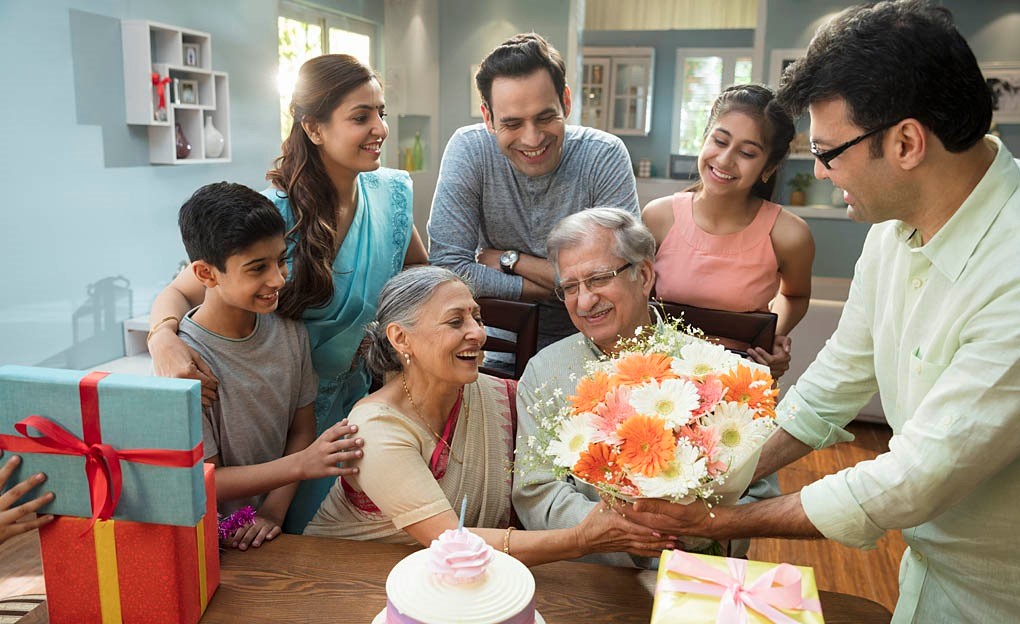 Let these birdies fly high on their anniversary day and keep all the worries away this year. Keep scrolling because we're all here to unravel wedding anniversary ideas to make their days perfect and their wedding anniversary day, a special one.
They've missed millions of romantic movies past many years. Being the best couple in the world has made them miss on their leisure activities like a visit to a musical play or an action-packed romantic thriller. This year has blessed you with a chance to give them the best anniversary gifts for parents on their anniversary day and you could do the honor by simply taking them to a trip to la la land and give their senses a musical break from the monotonous life.
If you think a day at the theatre is not enough, why not you send them to a soulful beach, sandy desert or to hilly areas, where they can simply take rest and relax among nature. You can plan an itinerary and handover them the plane tickets. Trust us, this will simply knock their socks off with a mile-wide-smile on their faces.
This one is especially for working parents whose business visits and meetings have taken over their weekends as well. Yes, by this we mean you don't even have a whole single day to plan a surprise. Well, this guide is about planning a perfect wedding anniversary gifts for parents no matter what the situation. And talking about the same, you can simply plan a dinner date where you can order their favorite Thai cuisine and order a wedding anniversary cake for the perfect cake cutting ceremony.
Turns out they already have made plans for their wedding day. What will you do? Worry not, you can still surprise them with personalized lampshades, custom made mugs, personalized cushions for both of them. Personalized gifts are simply amazing when it comes to anniversary gifts for parents.
You can give them a reason to renew their wedding vows by embellishing their room with beauteous bouquets of lovely roses, carnations, and lilies. When roses are perfect for every anniversary you can even search for anniversary flowers by year which will guide you to bring roses for fifteenth anniversary and yellow roses for fiftieth.
Roses and cakes are perfect for wedding anniversaries but you can't always embrace your parent's anniversary with them. Each anniversary seeks for new pleasantries and you can guide yourself with anniversary gifts by year. For example, the first anniversary seeks for paper gifts while twenty-fifth asks for a silver shower of gifts. You can search each of the gifts online and order online these gifts for parents anniversary right away.
Our parents have been taking their occasions very lightly, no matter how many they say no, put your best foot forward and give them a break from their daily routine and take their anniversary to a whole new level with these surprises.